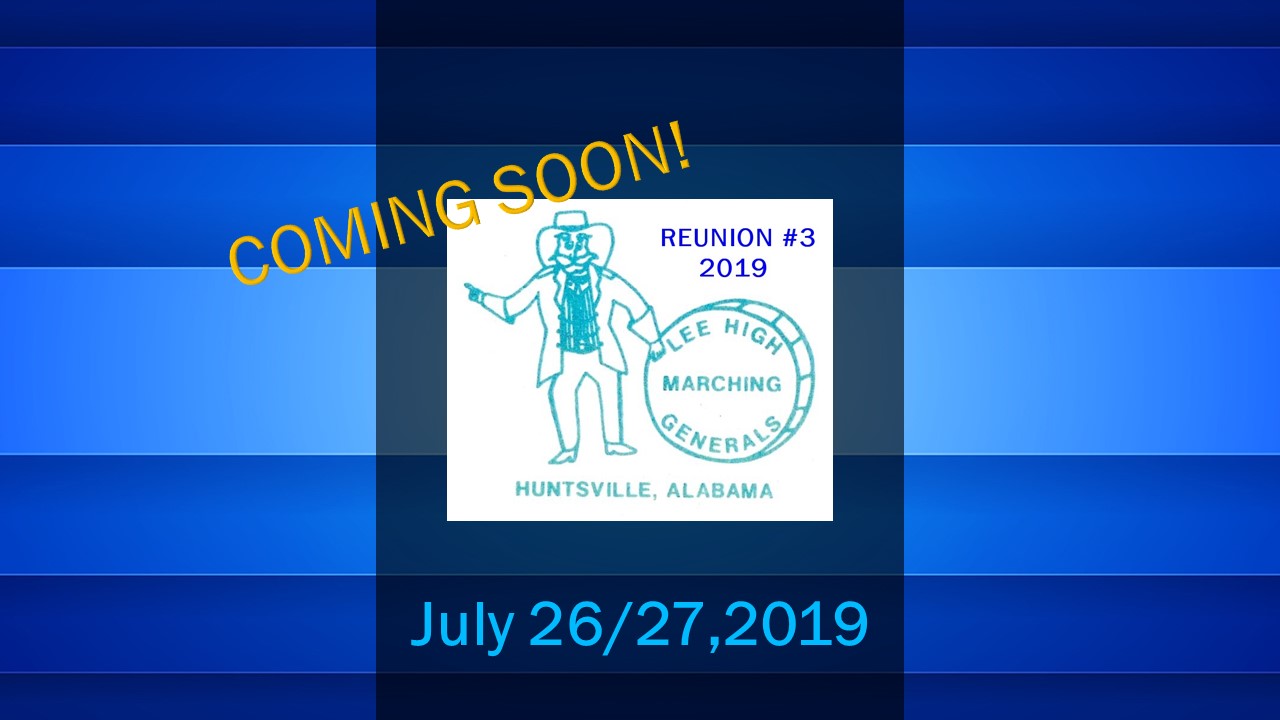 LEE BAND REUNION
(BACCUS-ERA 1971-1984)
is all wrapped up
July 26 and 27, 2019
more money donated to Lee High School this year from these events!!!!
all details posted here: https://www.facebook.com/groups/leebandbaccusera

LEE BAND YEARBOOK TIME MACHINE
Band Yearbook Pictures from the "Baccus Era" (on facebook) Pick your yearbook...
click on the yearbook cover to visit the "band" pages
The 1970's........................
The 1980's.......................
V


Huntsville ETV Video from 2016 Reunion: (includes NBC coverage of Jimmy Carter Inauguration Parade-1977)
Huntsville ETV Video from 2014 Reunion: (with Tom Kennemer and Missy Ming)
Video from 1979/1980 era (from various Super 8 films)

any questions/comments?
PLEASE WATCH THE LEE BAND "BACCUS-ERA" FACEBOOK SITE FOR UPDATES:
LEE BAND FACEBOOK SITE: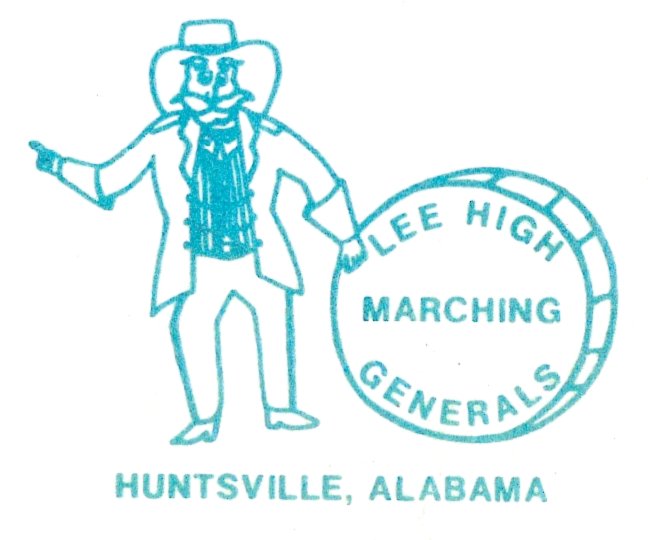 ___________________________________________________________________________________________
LEE AT 50 SITE: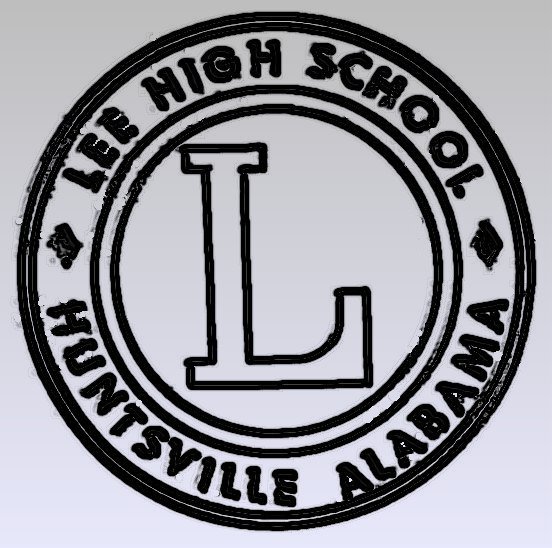 also check these sites out:
ALL DISPLAYED IMAGES ARE IN PUBLIC DOMAIN webmaster- Lance George leebandreunion@gmail.com
04/26/2023 02:25:32 PM